TG were stoked to chat to the amazing A.N.T. Farm actress Stefanie Scott! Hear what she had to say.
How did you get into acting?
When I was eight I tried out and got a part in a local production of Annie. I loved it so much that I began to take lessons.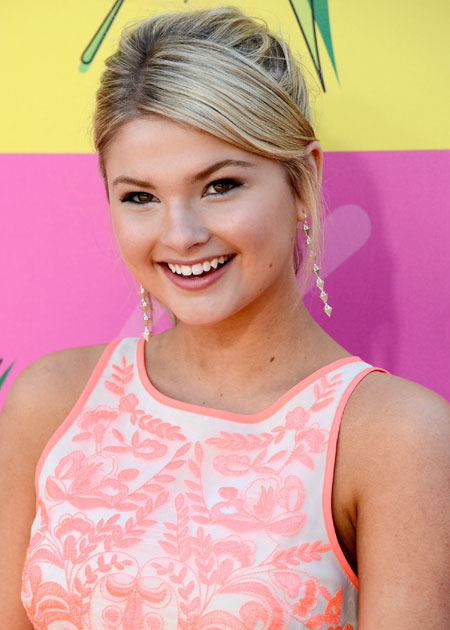 What's been the biggest moment in your career so far?
Hmmm, that's a hard one because I feel that every part I have booked, and even the ones I haven't, have taught me so much. I really enjoy feature films.
What was it like auditioning for A.N.T. Farm?
It
was fun! Every actor brings their own take on a character and I worked at bringing Lexi to life. She is a fun character to play because she is so totally different than me. In filming the first season, it was sometimes hard to play such a manipulative character – but I also can see she has a sweet side to her underneath all the competitiveness.
Were you up against any of your friends?
I am not sure who else was considered for the role of Lexi. I hadn't heard of any of my friends going in for the final audition so I guess not!
How did you feel the first day you stepped on to the set of A.N.T. Farm?
It was so exciting to know that this was going to be my "on-set" family for the coming years. We have had a lot of fun together and have grown up together on the show.
Who do you feel closest to on the cast of A.N.T. Farm?
We all get along great but I would have to say that Jake [Short] and I have become really great friends on and off set. Our dogs even have become friends on set! We play Frisbee at lunch and he is constantly playing practical jokes or scaring me.
What's been the most exciting thing you've gotten to do since you've started working on A.N.T. Farm?
I have been given an opportunity though the show to help me become the Goodwill Ambassador of 'Cookies for Kids with Cancer', where I encourage kids and teens across the world to get involved in the charity and host an event to raise money for pediatric cancer research.
Do you have any life mottos?
"When one door closes, another one opens." That motto has helped me countless times see the good when something bad happens.
Where do you see your career in five years?
In five years I hope to be continuing my acting career but I also would like to go to film school, get more involved in writing and directing as well. I also hope to perform on Broadway!
What advice do you have for young girls who want to get into acting?
Get started taking classes. Enroll in a local theatre production and don't be afraid of hard work. Even if you are from a very small town (like I was) anything is truly possible.