OMTG guys! Did you hear that Taylor Swift won an award yesterday for Video of the Year!
She won for her totes amaze song "Bad Blood" which we LOVE here at TGHQ!
She was super excited and went up on stage to collect her award with all her BFFs. How amazeballs is that?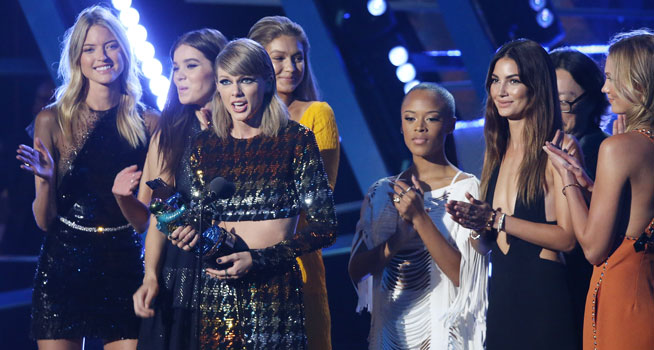 Which Taylor Swift song is your favourite TGs? Tell us in the comments below!