We asked
Mollee Gray
(who plays Giggles in
Teen Beach Movie
), "What are ten things you need for the best beach party ever?"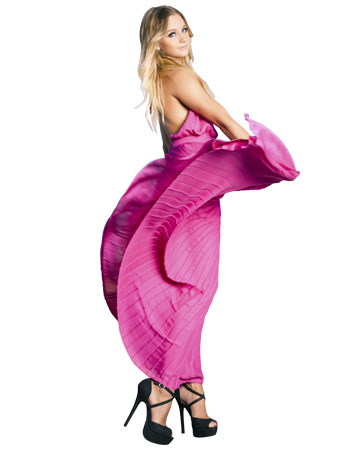 Image Credit:
Photographer: Danny Hernandez
Hair & Make-up: Allison Noelle
Stylist: Alonzo Johnson Jr.

1. Can't have a party without your fave people, the more the merrier!

2. Bring some tunes to the beach to keep the party going all day long!

3. Whether you bring a cooler with ice, and pack lunch meats to make sandwiches, or just a bag full of snacks, you want to keep your energy up.

4. Bring swimmers!

5. You will want to remember this day forever, so don't forget a camera.

6. There is nothing worse than getting sun burnt, so always remember to slip, slop, slap!

7. From all the dancing and games you're playing, be sure to take a minute every now and then to gulp down some H20!

8. Bring some beach balls, frisbees, and stuff to build sand castles.

9. Bring a chair so you don't have to get your body completely sandy, by lying on the sand!

10. Instead of staying in your wet swimsuit, bring a change of clothes incase it gets chilly!
Have you seen Teen Beach Movie 2 TGs? You can watch the trailer right here!