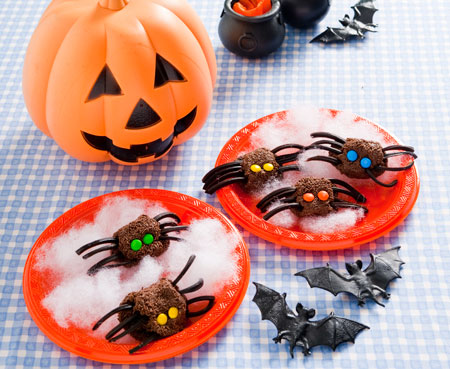 Makes 16 | Eat on Special Occasions
What you need:
200g milk cooking chocolate

1/4 cup crunchy peanut butter

1/3 cup thickened cream

1/3 cup chocolate sprinkles

Soft licorice strap and M&M's Minis, to decorate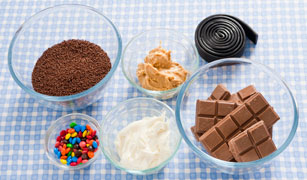 What to do:
Break the chocolate into small pieces. Combine in a large heatproof bowl with peanut butter and cream.

Ask an adult to help you place the bowl over a saucepan of simmering water. Stir until melted and smooth. Remove the bowl from the heat and refrigerate for at least six hours, or until firm.

Roll tablespoons of chocolate mixture into balls. Place on an oven tray. Return to refrigerator. Refrigerate for one hour, or until firm.

Place sprinkles in a small shallow dish. Using kitchen scissors, cut licorice into long thin strips.

Roll each ball in sprinkles to coat. Transfer to an oven tray lined with baking paper. Insert eight licorice strips into truffles for legs, then press two M&M's Minis on the front for the eyes. Refrigerate until ready to serve. Don't forget to prepare your guests for a scare!
Tip: soft licorice strap is available at your local supermarket in 240g packets. Use the indented lines as a guide for cutting the spider legs.