Have you got your hands on the totally awesome November issue of Total Girl yet? This month we have the amazing Katy Perry on the cover, and it's all about her backstage secrets!
The mega poster of Katy in the middle also has a BONUS surprise on the back! You can make your very own adorbs party bunting by cutting out the shapes and attaching them to string. Everyone at TGHQ loves, loves, loves the cute patterns!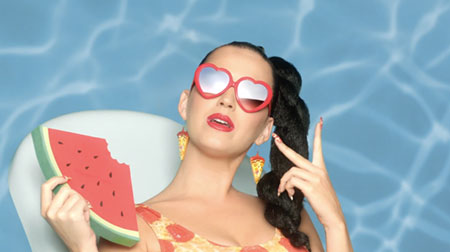 We hear our girl Katy would love the bunting too – she's a big fan of watermelon!
Psst! Don't forget you can get your own bunting with the November issue of Total Girl on sale now!