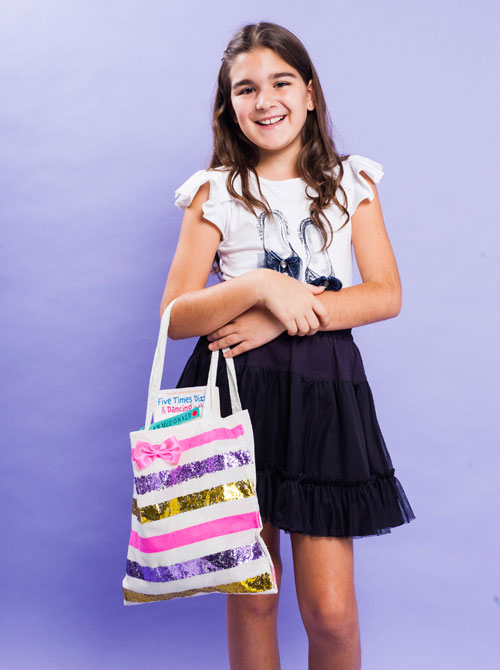 Be the envy of your friends with this too-cool-for-school tote bag!
What you need: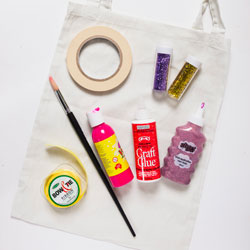 Canvas tote

Ribbon

Craft glue

Masking tape

Paintbrush

Fabric glitter glue

Glitter

What to do:
Step 1:
Horizontally tape up the entire tote starting at the top working to the bottom of the bag. Then remove every second strip of tape so you've got perfectly even stripes!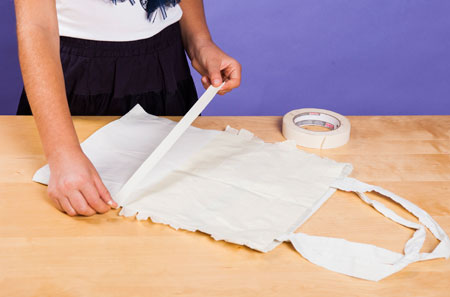 Step 2:
On the exposed strip of fabric, apply glitter glue and top up with glitter. Using a paintbrush evenly spread the glitter to ensure each stripe is completely coloured in.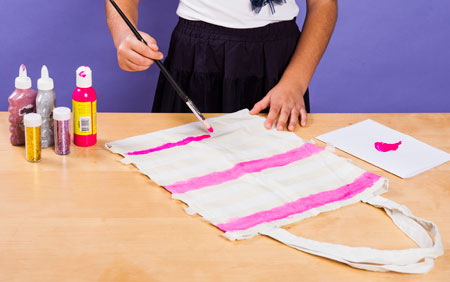 Step 3:
Repeat, alternating the colours until all stripes are coloured. Once dry, carefully remove all of the tape.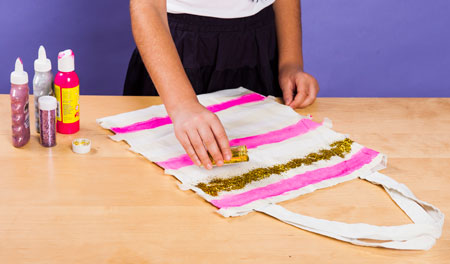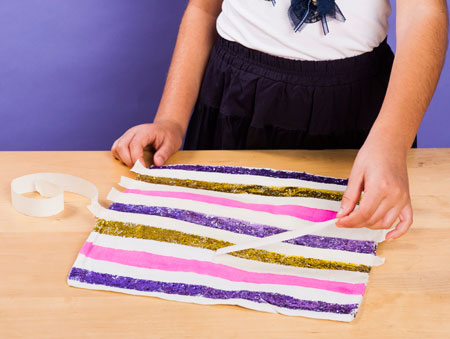 Step 4:
Cut a length of ribbon and tie into a neat bow. To tidy up the bow, try cutting an upside down V into the ends. Place the ribbon in the top centre of the bag and secure it down with a dollop of craft glue.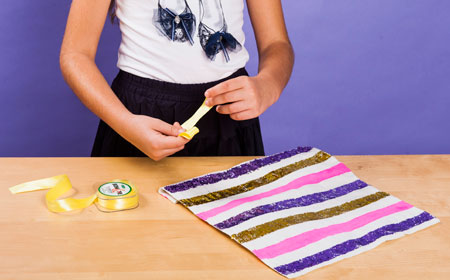 Look in this month's mag for more amazing craft and back-to-school activities!
What's been your fave DIY project this summer? Tell us in the comments below!