Hey TGs!
Last night I went to THE COOLEST premiere. Legit, it was probably the biggest (or should I say GREATEST?) one I've ever been to! THE GREATEST SHOWMAN'S AUSTRALIAN PREMIERE IN SYDNEY AT THE STAR!
Haha. Getting a touch theatrical over here.
I got there and there was a huge red carpet and crystal and flowers and everything. Here I am on the red carpet! I had to take all my stuff from TGHQ and everything, LOL.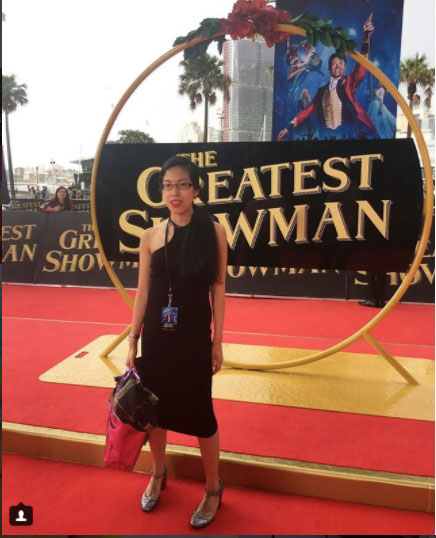 Guess who else was there? Three huge movie stars: Hugh Jackman, Zac Efron and TG ultimate dream gal and star of our January cover (on sale now!), the one and only Zendaya. And she was in a magical butterfly dress. Stunning!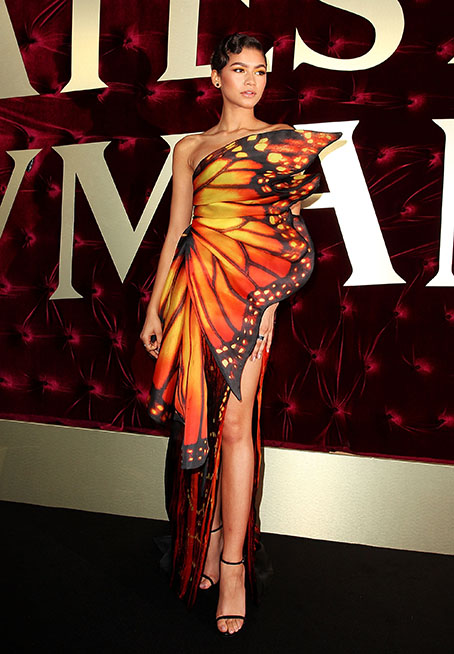 Photography Getty Images
Once we were inside the big, plush theatre. Z, Zac and Hugh took some questions from the emcee, Osher Gunsberg. And here's a bit about what they said:
ZAC
: Zac said he had to "elevate to this guy's [Hugh Jackman's] level." The pair of them have a song and dance number in a bar, and Zac assured us the drinks are just Gatorade. Based on the colour, though, I'm pretty sure they were water. Haha!
ZENDAYA
: Z was complimented on her romantic duet with Zac, 'Rewrite the Stars'. "It's about changing your own future," she said, adding that we all need to rewrite the stars when things are not as they ideally would be. Also, 'This Is Me' is her fave of all the songs (it IS pretty stunning and fierce).
HUGH
: Hugh said he'd loved to entertain, perform and tell stories since he was a kid at Pymble Public School. He added the movie was about all types of families - the ones we have, and the ones we somehow find.
OK! The movie! Watch it for sure - you'll defs get swept away by how exciting it is, how grand and spectacular. The visuals are completely stunning and every song and each dance is done incredibly well (Z is breathtaking). It does feel a lot like actually being at the circus - intense, exhilarating and a heap of fun. And it has wonderful messages about accepting yourself for who you are and the world having to just deal because you are you - and the things that make you different might be the best things of all.
Don't forget to pick up
January's Total Girl with Zendaya on the cover!
Newsstand copies come with TWO free gifts - Shopkins World Vacation earphones, plus an Artline Stix pen.
Are you going to see The Greatest Showman? Let me know in the comments what you think!
xo Claire
P.S: OMTG, just a few more sleeps until Santa gets here! That is, for all of you who celebrate Christmas (and if you don't, I hope you have a good summer and fun holiday season too). I hope you've had a great year and enjoy a break and some time with your friends and fam.