Hi TGs,
So I've noticed that a couple of you are interested in starting your own blog one day, which is AWESOME!! I was sooo excited to hear that because I LOVE updating you guys with what's happening in my life, but this time I thought I might share some of my fave tips for blogging with you!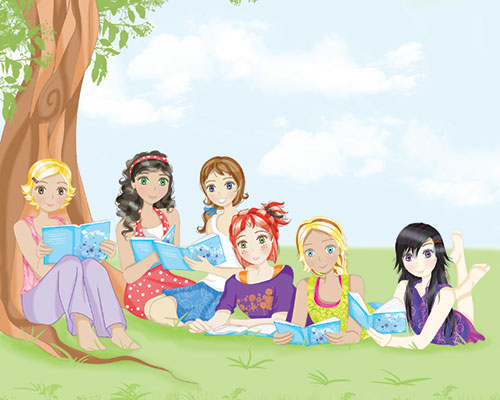 SO, here are some things to do:

Write about something you're SUPER passionate about! Ok, so for me, it's my fam, friends and my dog Cotton and kitten Chloe. But for you, it could be ANYTHING, like fashion, arts and crafts or even baking!
Post as much as you can! The more often you write, the better you'll get at it and the more people will read your awesome stories! That's why I love having my regular page in TG each month!
Don't aim to get followers, just blog for fun! I reckon blogging is a really, really awesome way to practice writing, and people will be SO excited to read it if you show how much you love what you're writing about! So just give it a go!
Get your mum or dad's help with starting your own blog. Defs always ask for permission first TGs! Your parents can help you set up the site, plus they may even have some cool ideas to share. Oh, and one thing to always remember - you've gotta be SUPER careful about your privacy on the Internet!
BE YOURSELF! This is totes important, coz it's what will make your blog unique! Write how you like speaking and in your own style - it will give your blog a personality!
When I first started blogging, it was mostly just Mum and Holly reading and they were sooo supportive! But now I've got all of you awesome readers and I absolutely LOVE keeping up to date with your news and comments. So the main thing to remember TGs is just to keep trying at anything you do, and you will totes succeed in the end!
If you had a blog, what would you blog about? Tell me in the comments below!
Jessie x