Woaaa! Hold the phone. Seriously, hold it steady. Don't drop it just as you're about to get the inside goss about this upcoming event.
Dancing siblings the
Ziegler
sisters will host events around the country starting from the end of June this year. Along for the ride is Marko Panzic, famed Australian choreographer who has worked with sah many famous peeps. You may have heard of some of them. You know, like, Jessica Mauboy, Delta Goodrem and Jason Derulo. They are kind of a big deal. LOL!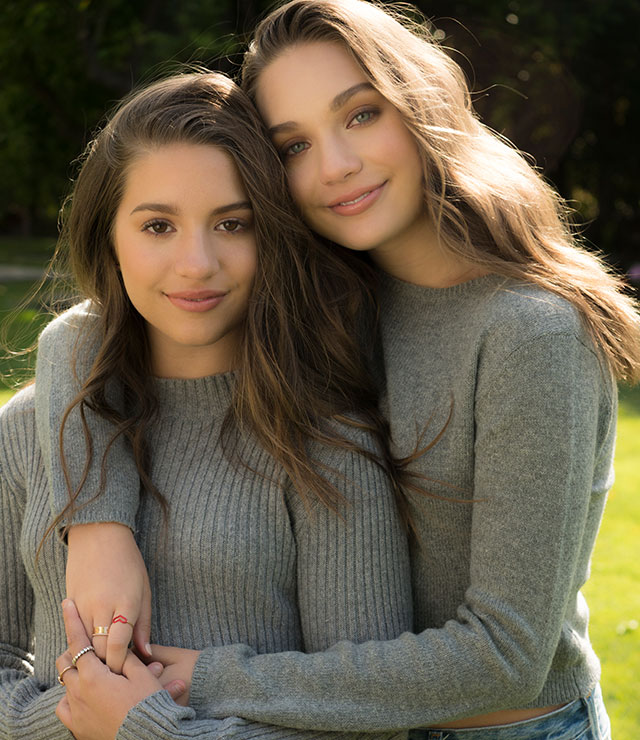 Fans can expect a Q&A and meet and greet with the pair, but most importantly – a dance masterclass with Maddie, Mackenzie and Marko Panzic and The Dream Team. There is also a special Q & A with
Melissa Gisoni
from
Dance Moms
. Yaaas!
Tickets go on sale
Tuesday May 8 at 10am
. Get in quick, TGs. Good luck :)

MADDIE AND MACKENZIE
THE ZIEGLER GIRLS 2018
THE ROUNDHOUSE, SYDNEY
9AM, SATURDAY JUNE 30 (AGES 11 & UNDER)
2PM, SATURDAY JUNE 30 (AGES 12 & OVER)

EATONS HILL HOTEL, BRISBANE
9AM, TUESDAY JULY 3 (AGES 11 & UNDER)
2PM, TUESDAY JULY 3 (AGES 12 & OVER)
HBF STADIUM, PERTH
9AM, THURSDAY JULY 5 (AGES 11 & UNDER)
2PM, THURSDAY JULY 5 (AGES 12 & OVER)
THE CENTRE – IVANHOE, MELBOURNE
9AM, SATURDAY JULY 7 (AGES 11 & UNDER)
2PM, SATURDAY JULY 7 (AGES 12 & OVER)