Hi TGs!
My name's Maria and I'm the senior sub-editor for Total Girl – I'm making a special blog appearance because I had the awesome luck to go to Tay's AMAZING concert in Sydney!!!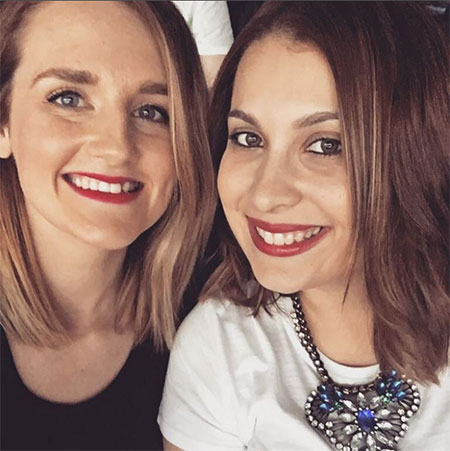 I was SO EXCITED before the big day! I got there early with my friend Pam (on the left) and we spent the whole build-up to the concert bopping along to the opening act Vance Joy and talking about all the things we love about Tay. When we walked into ANZ Stadium in Sydney we were given a wristband each that ended up lighting up at the same time as everyone else's at the concert the whole way through. It was like magic!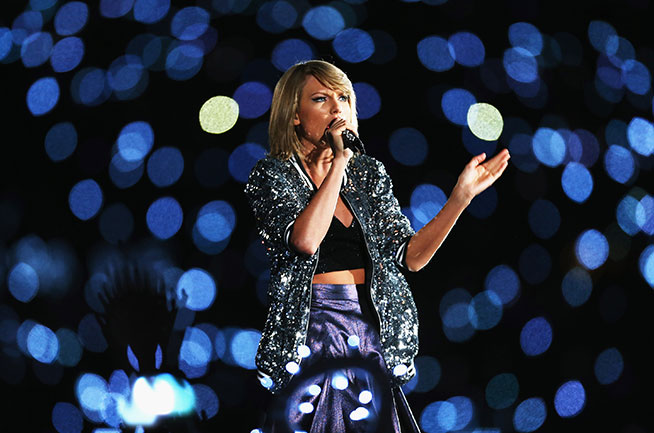 Tay opened with "Welcome to New York" and everyone at the stadium knew they were in for a good time! She sang pretty much EVERY song from 1989, including my faves "Blank Space" and "All You Had To Do Was Stay". She also threw it back and sang "I Knew You Were Trouble", "We Are Never Ever Getting Back Together" and "Love Story"! Weeeeee!
Her voice and dancing was PERFECT and her costumes were seriously so pretty – she even played guitar and keyboard for us. She talked a lot about how much she loved all her fans and important lessons on loving yourself and not letting other people put you down! She also played clips on the big screens of people like Selena Gomez and Haim talking about their friendship with her. She even put up clips of her cats Olivia and Meredith which was like, my fave part! LOL!
Tay ended the show with "Shake It Off" and EVERYONE was dancing. I can confidently say all 76,000 of us had THE BEST NIGHT OF OUR LIVES!
Did you go to the concert? What was your fave bit? Let me know in the comments below!
Lots of love, Maria. x