Hey TGs!
Guess what TG's Rosie and I did on Friday night?! WE WENT TO CELEBRATE BARBIE'S 60TH BIRTHDAY and let me tell you, it was doll-ightful (hehe).
It's good to be Barbie, right? She's got the dream house, the dream car AND over 200 careers! She's been to space, guys. Total #goals right there.
When Rosie and I arrived up at the shindig in North Bondi, they had - no kidding - rolled out the Barbie pink carpet! There was a special pink ice cream van! We were LIVING.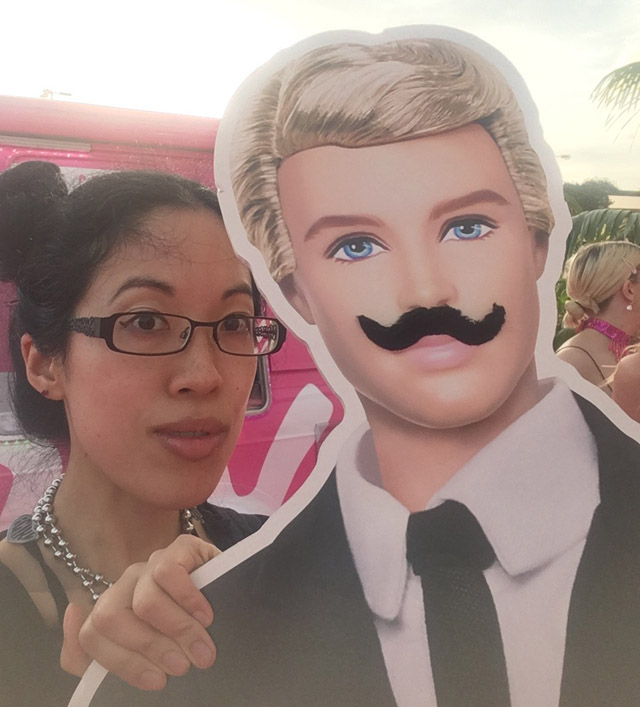 By the way, that's the ice cream van behind me. It was delish!
Oh, I should mention, we brought an extra spesh guest - Ken! Yes! One time - I'm not even sure I remember exactly WHY - Team TG was sent a life-size cutout Ken and again, I'm not sure when - someone added a bushy mo' to his upper lip. We had a feeling Ken would have fun at the party (he totally did).
Inside, we were treated to a heap of fun displays explaining Barbie's long history inspiring girls everywhere. They had a trampoline for the '80s section and let Ken have a try!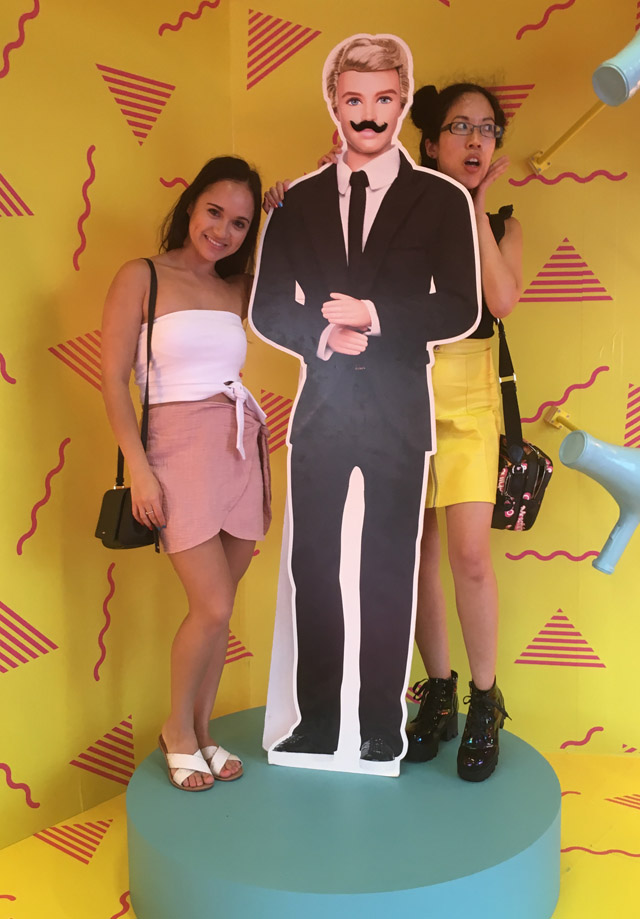 BTW, those 'hairdryers' blew real air so you could get a cool wind machine effect happening!
Sah many celebs came out to celebrate Barbie's big milestone: Katherine Sabbath the famous baker; Frida Las Vegas the pop culture fashion designer; Teigan Nash, formerly of Saturday Disney and now of Girls Who Glow, influencer Pixie Curtis, and more!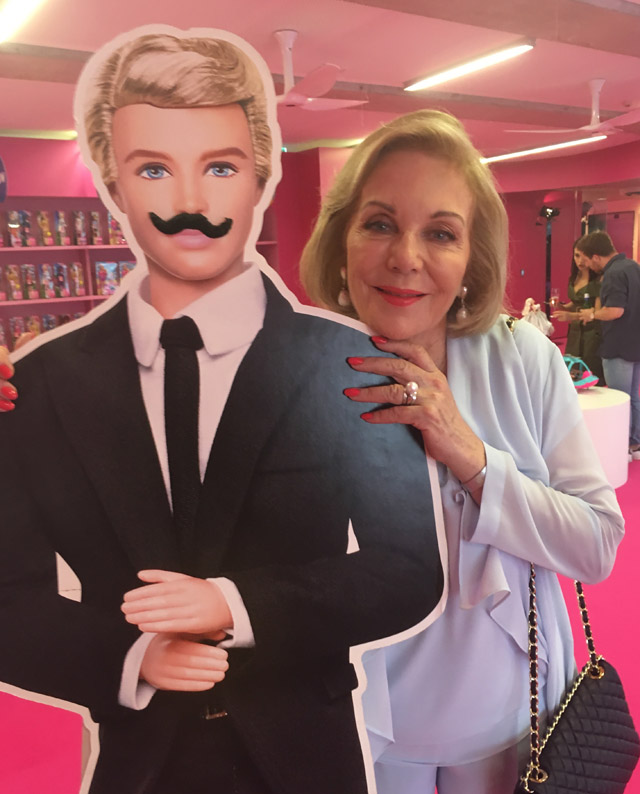 Ken was defs as starstruck by Ita Buttrose as we were!
And!!! We, by which I mean Ken, got a fab photo with a spesh guest of honour, Ita Buttrose. Ita, if you don't know, is a hugely influential woman in Aussie media (Rosie and I were so starstruck that only Ken pulled himself together enough to be in a photo with her). She casts a long shadow in the history of magazine publishing in Australia and her most recent role is ABC chairwoman. We reacted like we were meeting the queen!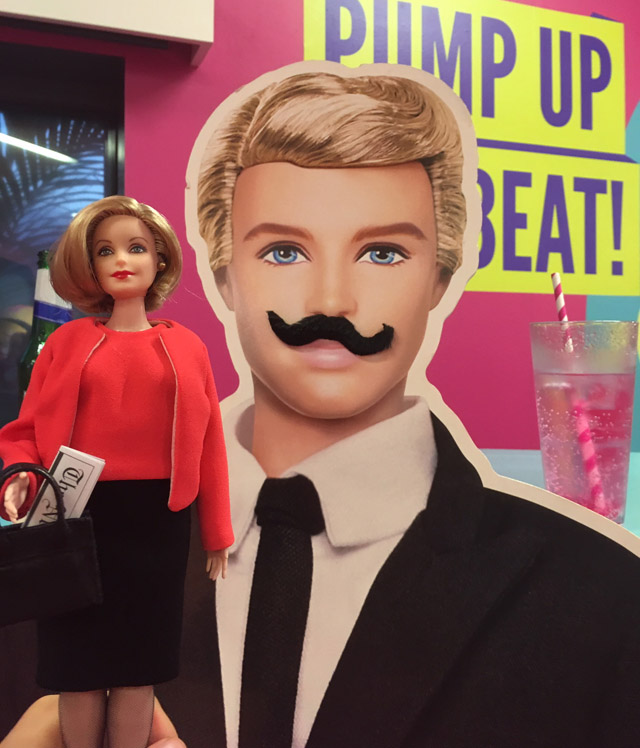 Ken with the Ita Buttrose Barbie doll! That's a pink lemonade back there, yum!
Ita got a huge honour - she now has a Barbie in her likeness. Massive, right?! (and you know what, her doll really does resemble her!). Hopefully the doll will help inspire even more gals to pursue their dreams in any field they choose - perhaps journalism, publishing and broadcasting, like Ita!
Anyway! What career would you like to see Barbie try next? Let me know in the comments below (and pssst, don't forget the new issue of TG mag on stands today, with Taylor on the cover. It's the funny issue and it's one of our G.O.A.T).
xo Claire