Hi Total Girls!
If there's one thing I love, it's memes. See?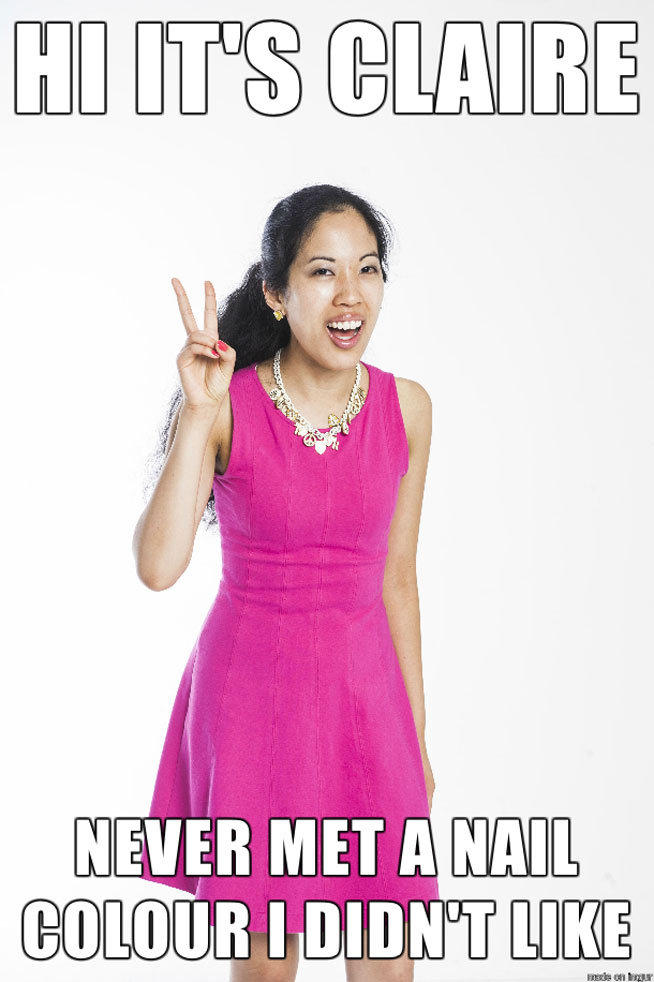 That's why I thought I'd make a few more. I mean, what's the internet for if not adorbs and totes hilarious memes of cats and dogs (or, in lolspeak, kittehs and goggies).
So, without further ado, here are some of my favourite beauty lessons, as told with memes.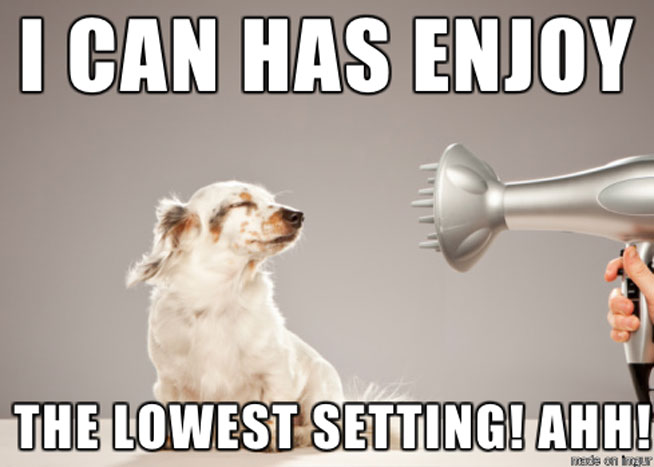 Did you know applying heat to your hair isn't the best thing for it? Try not to blast your locks with super hot heat for too long – that can be damaging.
Try the lower setting with occasional blasts of cool air, or in summer skipping the dryer altogether. If you want to use a heated tool, such as a straightener or curler, try adding a heat protecting product to your hair beforehand.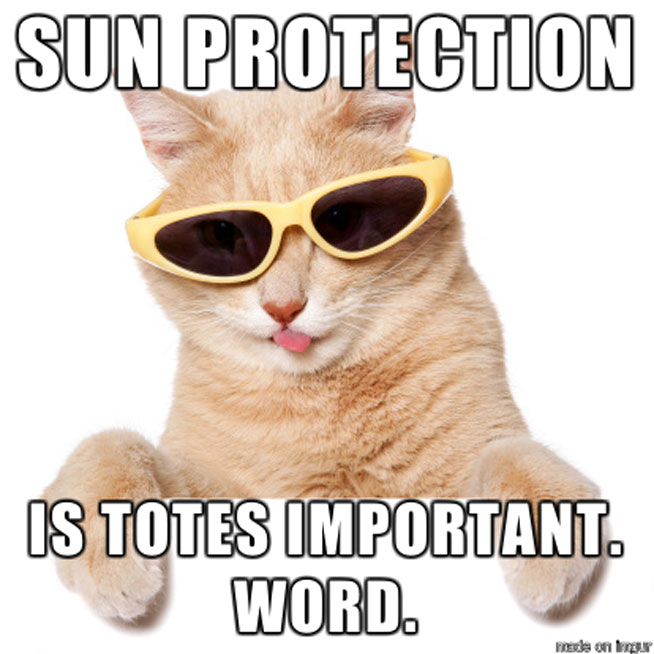 Listen to the kitty! Protect your peepers in the summer months – and all year around – with cool shades. You'll thank yourself one days and in the meantime, you'll look pretty cool. Don't forget your SPF30 sunscreen, your long sleeves and your hat! Keep an eye out for Jan's mag for more cool sun safety tips from a super Aussie swimmer (guess which one?!)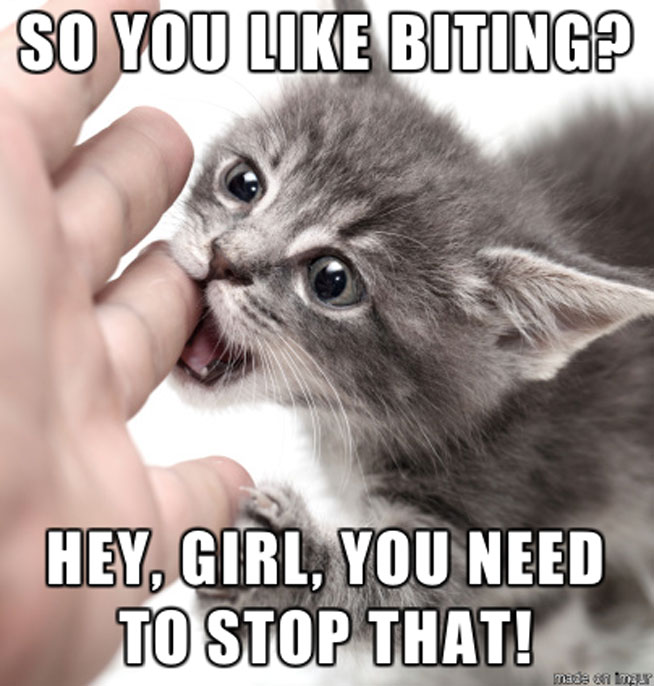 I get soooo many emails from girls who bite their nails and want to stop (you'd be surprised at how many grown-ups have this problem too).
If you've tried the chemist remedies such as foul-tasting products to discourage biting, try some good old willpower. This is definitely one habit you want to break!
What are some beauty tips you'd like to see as a meme?
XOXO Claire