Hi TGs!

OK, so do you know what I love about the end of the holidays and going back to school most? OBVIOUSLY getting to see all my friends and my fave teachers! But I also LOVE getting organised for the new year!

Mum, Holly and I all went shopping together the other day to get our school supplies! I decided to get a 2016 diary so I can put in all my homework and the fun stuff I'm gonna try after school – plus there's EVEN a section at the back where I can write all my goals!

We've totally decided to play a fun game at home too – we made a HUUUGE poster that has a calendar of the year and have colour-coordinated our schedules! Every time Holly, Mum or I finish something we're proud of, we get to put a BIG gold star sticker on the poster next to our names and at the end of the year, whoever has the most gets to choose their fave restaurant to go to and celebrate together!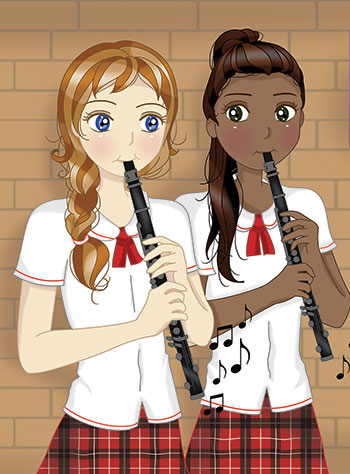 PLUS, I just remembered that this year, my school is starting a new program – they're putting on a school musical!! I'm not the best at singing, but I reckon it could be SO much fun to get involved – maybe as a dancer or even doing behind the scenes stuff! I'm totally gonna try it out!!

But I really wanna know… what are you most excited about for going back to school? Tell me in the comments below!

I'm gonna try and start writing more updates so tell me if you want to hear about anything in particular!

Until next time,

Jessie.