Hi TGs!
The coolest thing happened today! I was in class and my teacher Miss Daniels said she had an extra special day for us. She took us down to this huuuge tree we have in the school yard, and pointed up to the lowest branch. There was a bird's nest with three of the cutest, tiniest baby birds in it! We had to be really quiet and not get too close so we didn't disturb them. Miss Daniels brought her phone to take photos and said she could send them to our parents if we wanted one. She told us the baby birds were Starlings, and said they were really common in Australia. She told us the reason it's important not to disturb their nest is because we could upset the babies or their mother when she returned. Then she explained how the mummy bird will go and find food, eat it, and then bring it back up to feed the babies – yuck!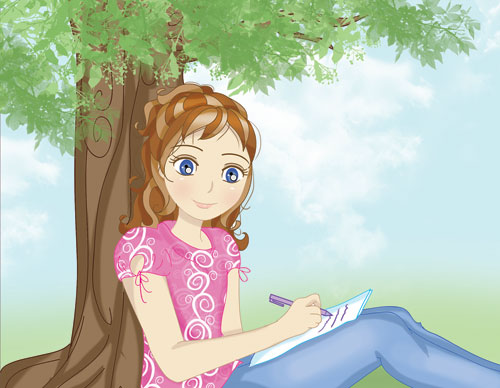 It's lucky they weren't magpie babies, coz we got told in school assembly that we have to be careful when we walk around near the trees in summer, coz the magpies can get aggressive, especially if they have babies in the trees. Yikes! I asked Mum if she had ever seen a magpie get angry like that and she said when she was in school, they had to wear an empty ice cream bucket on her head with eyes drawn on the back if they went out of class to run errands, so the magpies didn't swoop the back of their heads! I laughed at this and she did too, it's pretty silly sounding!
Have you guys ever seen baby birds in their nest? What kind?
Love, Jessie x