Hey TGs!
Hope you're enjoying your new issue of the mag. Since it's music-themed, I thought I'd share some goss about one of TG's fave ever singers, Ariana Grande…
1. She never gets sick of playing Monopoly, even though it's a long game.
2. She used to love wearing Halloween masks around the house so much her mum got kinda spooked.
3. A huge hockey fan, she used to go to every game of the Florida Panthers, but – eek – kept getting hit with hockey pucks.
4. Ari often wears hair extensions.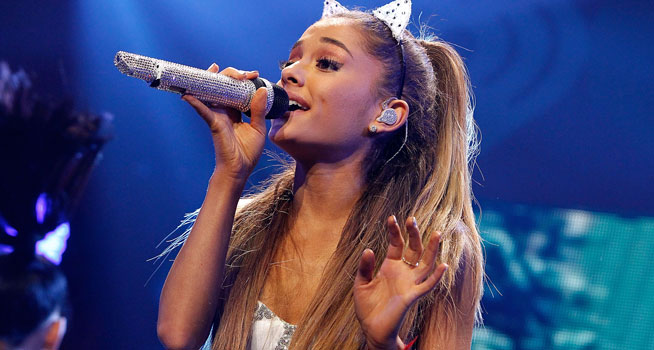 5. She's obsessed with the ocean and sea creatures.
6. She loooooves the Harry Potter books. Hey, us too.
7. Her vocal range spans four octaves (so does Beyonce's).
8. Her fave colour is lavender.
9. She's sung for the US President Barack Obama loads of times.
10. Her second album, My Everything, hit #1 in 76 countries within a day of its release. Epic, much?
Do you love Ari? What's your fave out of all of her songs? Tell me in the comments!
Claire xo