What You Need
White canvas sneakers

Ruler

Cardboard

Pencil

Scissors

Coloured Fabric Markers

Handy Hint: We found our shoes at Big W and markers from Spotlight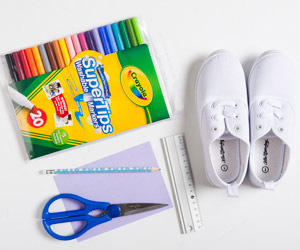 Step 1: Using the ruler, draw a zig-zag pattern onto the cardboard, making sure the peaks line up at the top. Allow enough cardboard to fit around the shoe.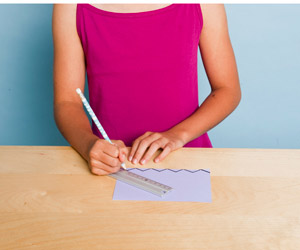 Step 2: Then cut away the lower row of triangles at the bottom formed by the pattern, so make tracing on the next step easy. Your template should then look like a set of funny teeth!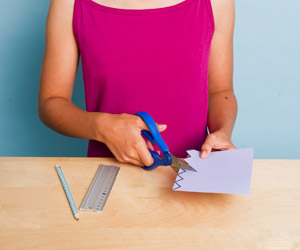 Step 3: Take your plain shoes, removing the laces so they don't get in the way, and position the template onto the toe of the shoe. Working your way up from the front, lightly trace around the template in pencil. Keep tracing around the template, working your way down to the heel of the shoe. Each row can be as thin or thick as you wish.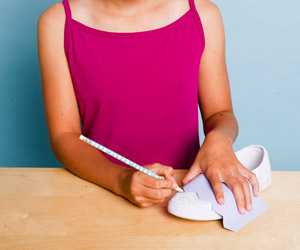 Step 4: Now its time for the fun part TGs! Grab your fabric markers and start colouring in the rows, making sure each row is a different colour. Don't forget to colour the tongue of the shoe!