What you need:
Purse
Glitter
PVC glue
Craft glue
Plate/bowel
Ribbon
Paint brush
Scissors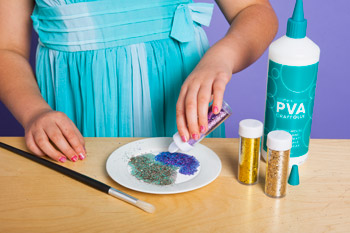 Step 1:
Mix an equal amount of glue and glitter in a bowel or plate. It will seem like a lot, but this will ensure there's a nice thick layer of glitter!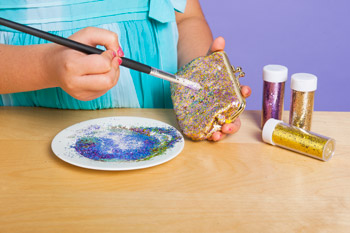 Step 2
: Paint the glitter glue onto your purse until it's all covered with glitter. The glue will go on white, but don't worry it will dry clear. Leave to dry for a few hours and repeat if more glitter is necessary.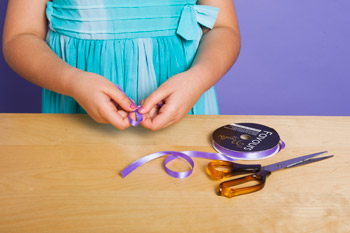 Step 3:
Cut a length of ribbon and tie a neat bow. The longer the ribbon, the larger the bow will be. To tidy up the bow, try cutting an upside down V into the ends of the bow.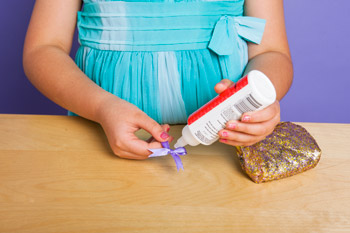 Step 4:
Place the ribbon in the centre of the purse and secure it down with a dollop of craft glue.