What you need:
Sheet of felt

Satin

Scissors

Hot-glue gun

Plastic cup or glass

Pencil

Ruler

Craft glue

Sequins

Patch

Glitter glue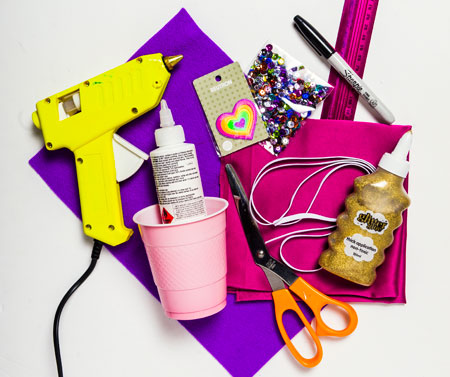 What to do:
To create a template, trace two plastic cups adjacent to each other with an 8cm gap in between. Using a ruler, join the top of the circles with a line. At the bottom, join the circles with a curve for the bridge of the nose. Cut out.

Place the felt template onto the back of the satin and trace the mask with a pencil. Cut out and then glue the satin mask to the front of the felt.

Measure a piece of elastic to fit around your head. Allow an extra 4cm for gluing. Carefully using the hot glue gun, glue the ends of the elastic to either side of the felt.

Decorate the front of your mask with patches, sequins and glitter glue!
Dream time